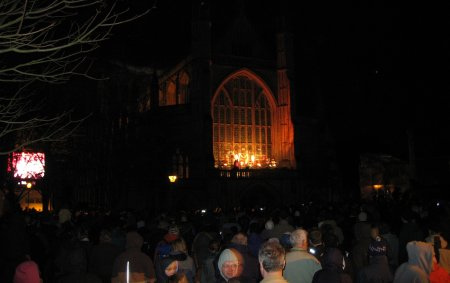 Winchester had a wonderfully gentle atmosphere on Friday evening.
Around 10,000 people (according to the Echo) were in the centre for the Winchester Passion.
The evening started at Oram's Arbour and then moved to the Great Hall, followed by the Law Courts, then the High Street and Butter Cross, and finally the west end of the Cathedral.
David Spender has some great photographs of the event – and has set up a Flickr group for the Passion to pull together everyone else's as well.
The following video (shot on a digital camera at quite some distance) is not great quality, but it does give a sense of the atmosphere outside the cathedral during the crucifixion scene.